Bicycle 808 cards refer to a series of playing cards manufactured by the United States Playing Card Company, and is one of the company's most famous and widely used playing cards. Featuring the iconic rider design and classic red and blue backs, these playing cards have become an icon in card games and magic shows around the world.
Bicycle 808 cards are standard playing cards consisting of 52 cards, each with its own unique identifier. These playing cards also comply with international standards and are very standardized in terms of size, texture, and texture, which are very suitable for various card games, such as poker, bridge, stud, blackjack, etc.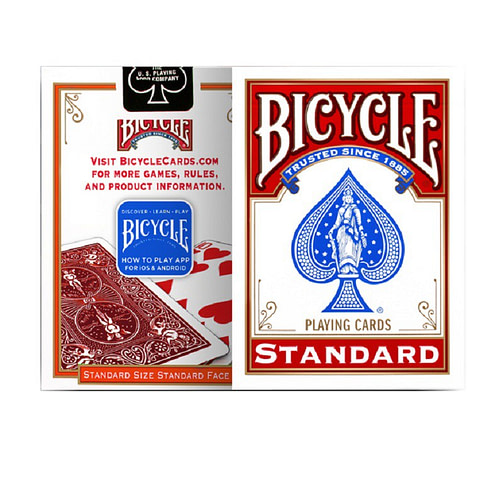 In addition to the classic red and blue back, Bicycle 808 cards are also available in other colors and styles such as black, green, purple, yellow, and more. In addition, these playing cards also have some special versions, such as versions with metallic textures, fluorescent ink, visible and invisible ink, etc., to meet the needs of different groups of people.