Many professionals prefer the flexibility and durability of plastic cards. Bicycle Prestige cards offer unrivaled durability. It's the only 100% plastic card with the feel of paper for easy shuffling and handling.
Bicycle playing cards are also used as poker trick tools. This technology allows bicycle marked cards to be used in the poker world.
For over 10 years, we have been studying the barcode bicycle marked card data. The dependence on surface mass density profiles is well understood. This can be directly imprinted with an invisible barcode Bicycle. The scanning camera lens measures the marking.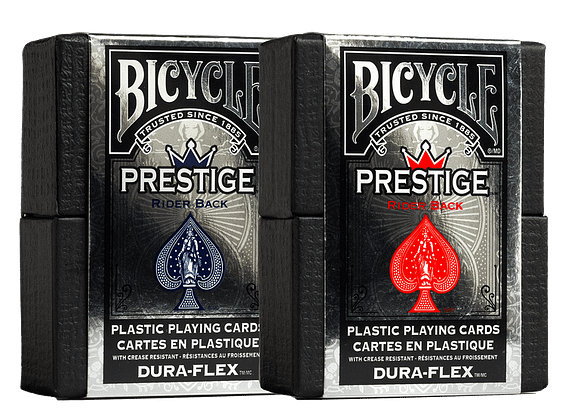 Bicycle Prestige marked cards can be used for various types of games, such as blackjack, Texas Holdem and Omaha… The barcode can contain the numbers as well as the suits. You can also adjust it to fit different types of poker scanners.
We should also mention how to store your Bicycle marked deck after you have received it. To protect the Bicycle cards from sunlight and water, it is better to keep them in a sealed box. It is better to not scratch the cards while you are using them.